Virtus in inviting all athletes and supporters to join our new online community! Whatever your sport, members can share their training and competition activities, track progress, upload photo and  participate in challenges set by Virtus.
There are two clubs – one for Virtus athletes (who hold a minimum of a national eligibility and a valid Virtus competition license) and one for all our supporters around the world. The online clubs are powered by Strava – a free activity tracking app.
Ready to join: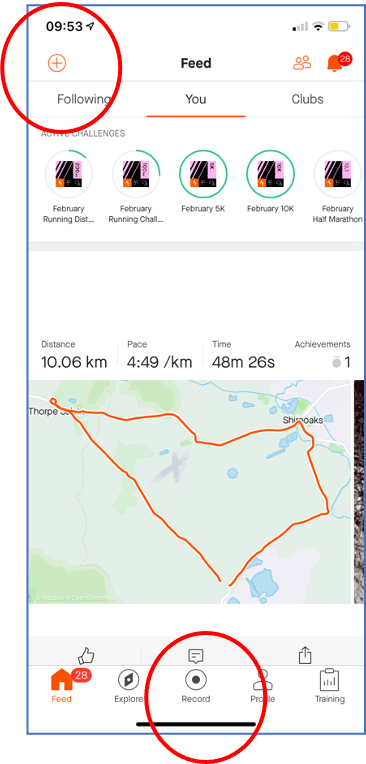 Download and register with Strava – a free activity and performance tracking app. A mobile device is needed to register and record activities.
Once registered in the app, use the 'explore' tab to search for 'Virtus" under clubs (identified by the Virtus emblem). Select 'Athletes' or 'Supporters' and click 'Request to Join'.
Athletes must hold a minimum of a national eligibility and have a valid Virtus competition license. Eligibility and license status can be checked here. Competition licenses can be renewed by contacting your Virtus member organisation.
The club administrator will grant access after checking your details.
For each activity – for example a walk, run or cycle – use the 'record' function in the app to record and then automatically upload your effort to the club. For swim, gym and other activities, click the '+' sign in the app to add the activity manually. Manual activities can also be added at strava.com.
Members can upload photos of their activity, comment and give kudos to other club members. Please note that all uploads will be monitored and any misuse (concerning images, comments etc) may lead to you being removed from the club. All members agree to ensure they only upload their own efforts and participate in the spirit of fair-play and fair competition.
Members agree to share their information with Strava and agree that Virtus can use any information uploaded in communications and social media activity.
We look forward to seeing you online soon!