Virtus Event Calendar
Each year, Virtus works with its member nations to host an extensive programme of world and regional Championship events:
World and regional Championships – Virtus organises world, regional and smaller competitions for all of the sports on its programme. World and regionals are held on two and four year cycles depending on the sport.
Global Games – The Global Games are held every four years and act as the World Championships for each sport featured.
Other competitions – Virtus also recognises other competitions where the results will go towards the world rankings. They may also be recognised as part of the development of the sport. These are know as 'sanctioned events'.
Open Event Bids
Events are awarded through an open bid process, and hosting an event can have considerable benefits for the host nation. It is a chance to showcase sport for athletes with an intellectual impairment throughout your country, a great way to build new partnerships including sponsors, the media, volunteers and supporters, and is a great way to share national traditions and culture with the rest of the world.
2021 World Athletics Championships – deadline for bids 1 November 2020
2021 World Judo Championships – deadline for bids 30th November 2020
2021 World Cross Country Championships – deadline for bids 18 December 2020
2022 European Futsal Championships – deadline for bids 30 November 2020
Bids should be made in accordance with the specification guidelines which can be found in the Virtus Policies and Procedures and you are strongly encouraged to speak to the relevant Sport Director before commencing your bid.
Virtus will work with you to develop your bid, and if successful, we will work with you at every step of the way to ensure a successful event with lasting legacy.
Four-year event cycle
(click to expand)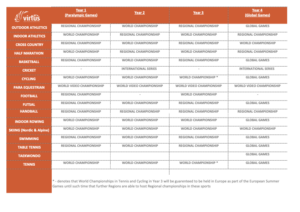 Nov
28
Tue
2017
2017 World Intellectual Impairment Sport Swimming Championships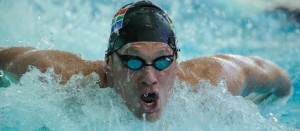 Aguascalientes, Mexico, will host the 2017 World Intellectual Impairment Sport Swimming Championships – the first time the event has been held in the Americas region.
Aguascalientes 2017 will feature a full long course programme of strokes, distances and relays. The competition will be held at the Alberta Olimpica swimming pool.
An application for World Para Swimming sanctioning has been submitted.
Updates
20.6.2017 – MQS for athletes with Downs Syndrome (trial event) have been amended following feedback from World Intellectual Impairment Sport Member Organisations

29.6.2017 – World Intellectual Impairment Sport regrets that the Open Water events have been removed from the programme following a site visit of the proposed venue. Unfortunately water temperatures at this time of year are likely to be well below safe-levels and therefore – for the safety of the athletes – these events have been removed from the programme.

26.7.2017 – The entry pack has been updated to clarify entry rules following feedback from the membership